Frequently asked questions
At Thorngate Churcher, we aim to answer answer all questions from both our residents and their loved ones.
Here we cover the most frequently asked questions but do contact us if we have not covered something you would like to know.
Thorngate Churcher Trust is regulated by a number of different bodies which include the Regulator of Social Housing (RSH), Charity Commission and the Care Quality Commission.
The Charity Commission, which registers and regulates charities in England and Wales, to ensure that the public can support charities with confidence. The Charity Commission is a non-ministerial department.
The Regulator of Social Housing  The Regulator of Social Housing is a non-departmental public body that regulates private registered providers of social housing to promote a viable, efficient and well-governed social housing sector able to deliver homes that meet a range of needs.
The Care Quality Commission (CQC) is the independent regulator of health and social care in England and it regulates, checks and inspects care homes including Russell Churcher Court.
The Trust is also a member of:
The Housing Ombudsman Service (HOS) examines complaints about registered providers of social housing, for example housing associations, and other landlords, managers and agents. The service is free, independent and impartial. The HOS is an executive non-departmental public body, sponsored by the Department for Communities and Local Government.
The National Housing Federation (NHF), which represents the work of housing associations and campaigns for better housing. NHF members provide two and a half million homes for more than five million people.
The Almshouse Association represents 1,700 independent UK almshouse charities, providing homes for more than 35,000 people.
Thorngate Living's own uniformed professional maintenance team ensures that any maintenance or repair work is carried out quickly, without fuss and to an excellent standard. The Trust is committed to providing the highest standards of care and accommodation.
Sheltered housing questions
People aged 50 years or over. The applicant must be fit to live alone and be able to look after her/himself.
No, Thorngate Churcher Trust maintains its own waiting list distinct from those of GBC, or Hampshire County Council Adult Services.
This can vary, and could be months to a couple of years. It is dependent on the applicants banding, priorities such as requiring a ground floor flat, desired site and the amount of movement we have had within our schemes.
No, the Trust does not expect to provide second homes and therefore expects any property to be sold, and not rented out or made available to relatives.
It is extremely difficult for the timings of the sale and the Trust licence to match exactly. The Trust therefore accepts the need for some flexibility around the sale of houses and considers that it would be reasonable to expect you to have sold your house within 12 months of accepting a Licence with the Trust. Consequently, you will be invited to confirm on a regular basis the status of the sale of your house during the 12 month period.
Upon receipt of an application form the application will be assessed on a priority banding system, which is broadly based on your current living situation and the Trust's ability to appropriately, safely and constructively support you in one of our schemes.
The Housing and Support manager will contact you either by phone or in writing to arrange an assessment when nearing the top of the waiting list.
Once the assessment has taken place recommendations are made to the Trustees and they then ascertain whether you are acceptable within the terms of the Trust's constitution. If you have been assessed as suitable and there are currently no voids you will be informed that you have been put on the waiting list until a void is identified.
If the Trust is unable to meet your needs, you will be informed stating the reasons. You must contact the Housing and Support Manager if your needs significantly change or you decide you no longer wish stay on our waiting list.
Yes, the Housing and Support Manager will discuss possible placement and viewing with you.
You will be made three offers of accommodation. If three flats are turned down you will be removed from the waiting list. If you would like to reapply, request in writing to Housing Manager/CEO to reconsider. If you refused the offer, you must tell us the exact reasons for refusing and whether you wish to stay on the waiting list.
Unless there are exceptional circumstances, the Trustees would not consider an application for sheltered housing from an individual whose resources exceed £200,000.
As well as the applicant(s) capital/assets the Trust will also take into account their actual income level i.e. state pension, private pension, investment income, wages etc.).
Single Applicant £1400 a month
Couple Applicant £2000 a month
Melrose Gardens, off Station Road, PO12 3BZ
Elizabeth Court, Camden Street, PO12 3JB
Thorngate Court, Inverness Road, PO12 3HX
There are different sized flats, they are either classed as a single or double which means that the bedroom is small for a single person or large enough to fit a double/king sized bed or two single beds. All flats have a bedroom, lounge (various sizes), bathroom with walk in shower and kitchen (most flats have separate kitchen and of various sizes)
No, all our flats are one bedroom.
The Trust provides fridge freezer, electric cooker and laundry room. You can bring your own fridge freezer and electric cooker, but you must notify the Trust. It is the residents' responsibility to carpet the flat, provide furniture and curtains etc
Yes, but a couple will take priority for a double flat unless the need of a single occupant is deemed greater.
Thorngate Court – Band B
Melrose Gardens – Band A
Elizabeth Court – Band A
We call the housing charges weekly maintenance contributions (WMC) and not rent because you will not be a tenant.
No, we don't have the facility to set up direct debits, we prefer you pay by standing order.
Central heating and hot water (most flats)
Water and sewage charges (most flats)
Repairs and maintenance
The support service (wardens, Careline and emergency call system)
Staff costs
Buildings and contents insurance
Upkeep of the gardens
Cleaning of communal areas
Cleaning of the outside of the windows of your flat
Electricity bills for your flat
Council tax
Your own private telephone line, cable tv and own internet
If you want a higher level contents insurance than the level we provide
Mobility scooter insurance
Any extra help you may need to help you live independently such as a  private cleaner or carer
Yes, credit meters are installed in each flat.
The Trust has a dedicated maintenance team who will redecorate the flat before you move in.
Dogs and cats are not allowed, we will normally give permission for you to keep a small caged bird inside your flat, but you must ask in advance.
No, but there are limited car parking spaces for residents and visitors.
We provide areas for charging and storage of scooters, but spaces are limited so you must inform the Housing and Support Manager if you have a scooter. Scooters must be insured by residents and we will need to see your insurance documents each year.
We provide communal lounges, laundry room, guest rooms (small charge) for relatives or friends visiting you for a short period, gardens where there are areas where residents can do some gardening themselves if they so wish and emergency call system.
Many families worry about funding the care of their loved ones. Being a charity helps us keep our private fees reasonable.
Our care home, Russell Churcher Court, currently accommodates privately funded and local authority funded residents, although the local authority may not meet the full cost of care and if this is the case family members or friends may top this up.
Our key facts document contains all of the latest information.
We provide care for people who are responsible for funding their own care and for those who require support from the local authority such as Hampshire County Council, or from a Clinical Commissioning Group (CCG).
Residents who have been assessed and accepted for funding by Hampshire County Council undergo an individual financial assessment conducted by Hampshire Adult Social Services, and the level agreed is dependent upon a number of factors including available savings and pensions. If Hampshire County Council will not support the full cost of care then this does not mean prospective residents need to go elsewhere but it does mean that the balance will needed to be "topped up" by a family member or friend. (Please note this also applies to the 12 week disregard or local authority loan residents because they are likely to have the necessary assets).
The fees cover accommodation in our large en-suite rooms, all care, meals and laundry service together with heating and lighting and most activities.
Extra costs are services such as optician, hairdresser or podiatry together with external visits, toiletries, cable TV/broadband and transport to hospital appointments.
Yes of course. We encourage all our residents to furnish their rooms with their own furniture and belongings to help  ease the transition from their old home to their new one.
Yes we do. We have guest rooms in our housing schemes which are available to book for those travelling longer distances.
Yes, we have a dedicated activities team which is proactive in organising activities that guests love in the home and also, where possible, external visits.
Activities range from crafts to quizzes, music events, visits from local entertainers and there is always a full programme of events at Christmas.
We are required to provide safe levels of staffing for our residents. We go above
and beyond this. Full details are in our key facts document.
A complaint can be made by telephone; in writing; by email; or in person. The Trust will respond in writing, usually via email.
Complaints should be addressed to:
Lukasz Irzabek, Registered Manager, Russell Churcher Court, Melrose Gardens, Gosport PO12 3BE
Telephone 023 9252 7600
Email info@thorngate.org.uk
Complainants will receive an acknowledgement within 72 hours. In this acknowledgment we will let the complainant know who will be investigating the complaint.
A complaint must be made no longer than 12 months after the date of an incident, or when the matter first came to the attention of the complainant.
This time limit however, will not apply if Russell Churcher Court is satisfied that:
The complainant can give a good reason for not making the complaint within that time limit and Despite the delay, it is still possible to investigate the complaint effectively and fairly
Where possible, complaints should be made on the form available from reception, the Registered
Manager or on the noticeboard. Complaints may also be made via our on-line feedback system, available at reception or via our website at https://thorngate.org.uk/complaint-form/
Anonymous complaints
The Trust takes anonymous complaints seriously and will investigate in the same way as other complaints providing enough information is supplied to facilitate an investigation. All complaints will be dealt with by a senior person within the organisation, usually the Registered Manager, or Deputy Manager.
Complainants will receive (as far as reasonably practical):
Assistance to help them understand the complaints procedure; and Advice on where they may obtain such assistance.
The Russell Churcher Court notice board displays a list of advocacy services, with contact details, or these may be obtained from the receptionist.
Russell Churcher Court will accept complaints from a third party under certain circumstances: Either:
Where you know that the Service User has consented, either verbally or in writing; or
where the Service User cannot complain unaided and cannot give consent because they lack capacity to do so within the meaning of the Mental Capacity Act 2005; and
The Service User representative is acting in the Service User's best interests – for example, where the matter complained about, if true, would be detrimental to the Service User.
Our expected turnaround/resolution time is 28 days or less, and this will be advised in our initial response to the complaint.
All complaint investigations should be completed within six months unless a different timescale has been agreed. This should only be done when there is a good reason for it.
If, after you have received a response from the Registered Manager, you consider the complaint has not been resolved to your satisfaction, you may refer the matter to the Chief Executive. The Chief Executive's details are:
Anne Taylor FCCA, Chief Executive, Thorngate Churcher Trust, Clare House, Melrose Gardens, Gosport PO12 3BZ
Once your complaint has been fully dealt with by Russell Churcher Court, and the Trust, should you remain dissatisfied with the outcome you can complain to the Local Government and Social Care Ombudsman. The Local Government and Social Care Ombudsman provides a free, independent service. You can contact the Local Government and Social Care Ombudsman Advice Team for information and advice, or to register your complaint:
Telephone 0300 061 0614 Email advice@lgo.org.uk
Website www.lgo.org.uk
The Local Government and Social Care Ombudsman will not usually investigate a complaint until the provider has had an opportunity to respond and resolve matters.
Our service is registered with, and regulated by, the Care Quality Commission (CQC). The CQC cannot get involved in individual complaints about providers, but is happy to receive information about our services at any time. You can contact the CQC at:
Care Quality Commission National Correspondence Citygate,  Gallowgate Newcastle upon Tyne NE1 4PA
Or you can use the online form via their website at www.cqc.org.uk
Telephone 0300 061 6161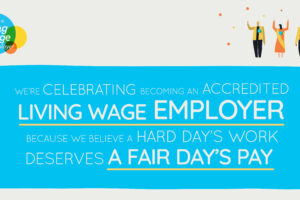 Gosport-based care home and sheltered home provider Thorngate Churcher Trust has been accredited as a Living Wage Employer.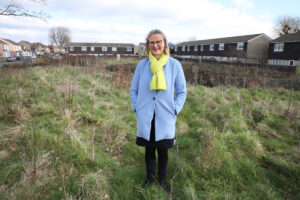 Residents at sheltered accommodation in Gosport have given their housing provider a massive vote of confidence in a new customer survey.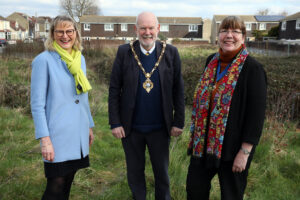 Thorngate Churcher Trust has completed the purchase of development land in Gosport with work set to start later this year.